Local Attractions
Explore the Ancient Istanbul
To explore the highlights of Istanbul, you may start with Byzantine City Walls facing Eresin Hotels Topkapi. Perfect location for a perfect trip, the hotel is 10 min. away by tram to the major tourist attractions such as Sultanahmet, Hagia Sophia, Topkapi Palace, Grand Bazaar and many more. The major attractions are:
Eresin Hotels Topkapı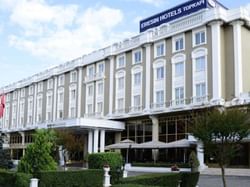 Eresin Hotels Topkapi is a 5 star hotel located in historical part of Istanbul city centre.