Dolmabahce Palace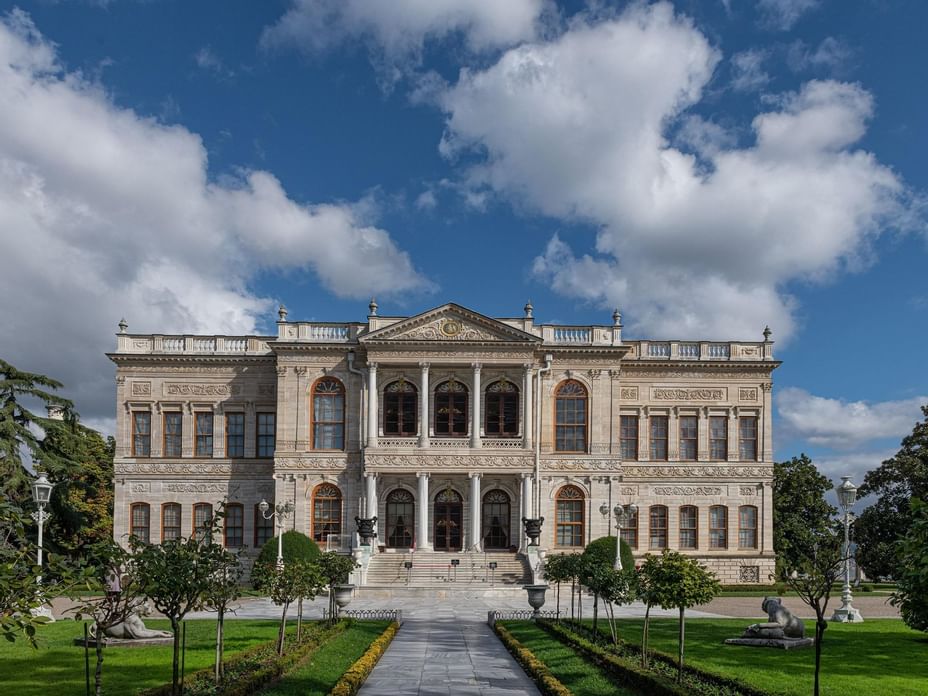 The entire Dolmabahce Palace has been rebuilt and is open for visits at this time. The National Palaces Trust oversees the Dolmabahce Palace Complex under the TBMM (the Turkish Grand National Assembly's auspices), and it is open to tourists every day between 9:00 and 18:00 except on Mondays. One of Istanbul's most significant historical sites, it must be viewed.
Istanbul is a city of palaces and is perched on seven hills. If you visit Istanbul, the city of palaces, make sure to visit the Dolmabahce Palace. This palace, which was erected in the 19th century and has Ottoman architecture, is among the most fascinating palaces in the entire globe. It is situated on a 110 000 square meter plot of land.
It is situated between the ports of Besiktas and Kabatas on the Bosphorus' European shore. The Dolmabahce Palace's floor plan is an adaption of a traditional Turkish house built in a grand scale with brick interior walls, stone outside walls, and wood floors. It will be a delight for you to relax at the cafe in the garden and enjoy a cup of coffee with the interesting Bosphorus panorama after your visit to the palace with its breezes in the hallways. You will be enthralled by the splendor of the magnolia trees if you have the opportunity to visit Dolmabahce Sarayi during the summer period.
Dolmabahçe Caddesi 34357 İstanbul Turkey
Tuesday09:00 - 18:00
Wednesday09:00 - 18:00
Thursday09:00 - 18:00
Friday09:00 - 18:00
Saturday09:00 - 18:00