Istanbul Archeology Museum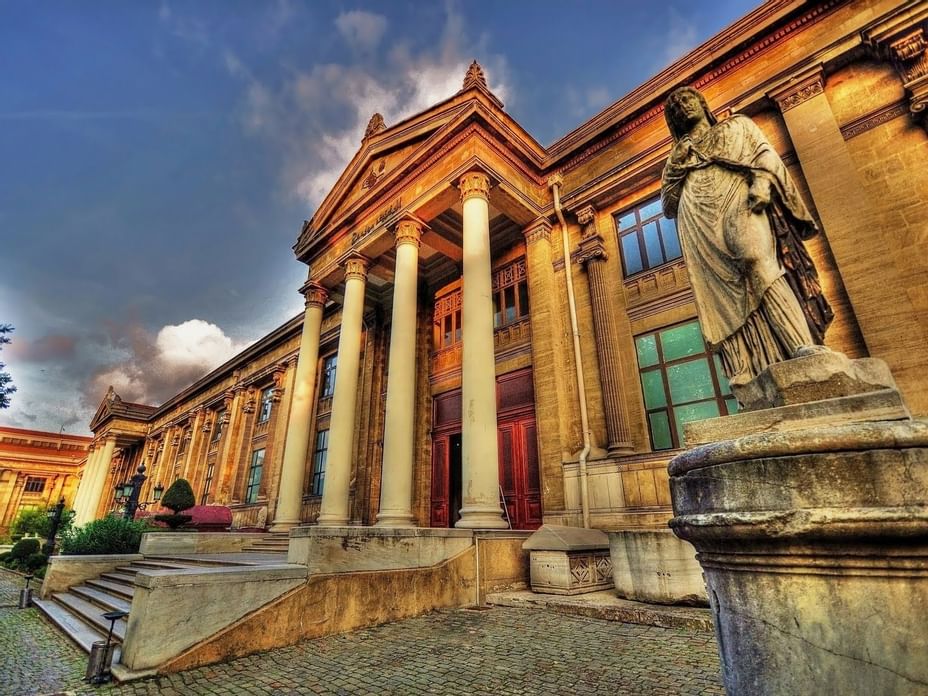 Three main units make up the Istanbul Archaeological Museums complex of museums. The Museum of Tiled Kiosks, the Museum of Ancient Oriental Works, and the Archaeological Museum The first museum in Turkey, the Istanbul Archaeological Museum, displays more than a million items from many cultures that were transported from the imperial realms.
Mehmet the Conqueror's reign marks the beginning of Ottoman interest in collecting historical artifacts, but Istanbul Archaeological Museums' founding in 1869 as Müze-i Hümayun marks the institutional beginning of museums (Imperial Museum). The Istanbul Archaeological Museum's foundation is Müze-i Humayun, which houses the artifacts amassed in the Hagia Irene Church. Due to Hagia Irene's limitations, the Tiled Kiosk, which was constructed during the time of Mehmet the Conqueror, was turned into a museum. The Tiled Kiosk was renovated and made accessible in 1880. It is still managed by the Istanbul Archaeological Museum.
Alemdar Caddesi,Osman Hamdi Bey Yokuşu,Gülhane, Cankurtaran, 34122 Fatih/İstanbul, Turkey 34122 İstanbul Turkey
Monday09:00 - 18:30
Tuesday09:00 - 18:30
Wednesday09:00 - 18:30
Thursday09:00 - 18:30
Friday09:00 - 18:30
Saturday09:00 - 18:30
Sunday09:00 - 18:30