Istanbul Modern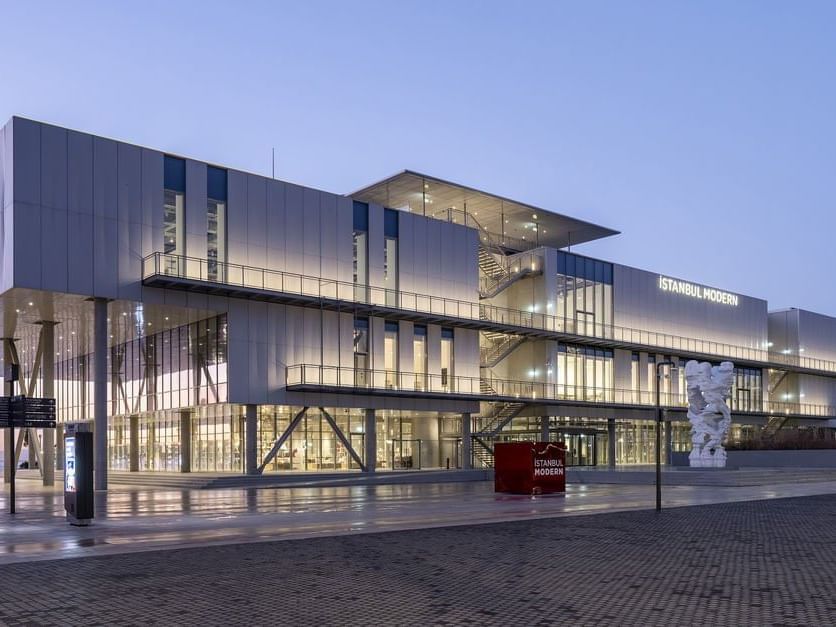 Established as Turkey's first modern and contemporary art museum, Istanbul Modern opened its doors in 2004 in the Warehouse No. 4 built on the Bosphorus side. The new museum building, which is in the same place as the old building, bears the signature of Renzo Piano Building Workshop.
The old closed promenade on the front of the new building of Istanbul Modern, with its unique location, allows the extensions to observe the Anatolian side, the Islands and the Historic Peninsula. The museum building, designed with inspiration from the targeted waters and light reflections of the Bosphorus right next to it, strengthens the relationship between Tophane Park with its transparent ground floor design, the seaside with its unique content qualities.
About Renzo Piano and Renzo Piano Building Workshop (RPBW):
Center Pompidou (Paris, France), designed with RPBW director Renzo Piano, who was born in Italy's Genoa epidemic in 1937, with Richard Rogers; Menil Collection (Houston, USA); Fondation Beyeler (Basel, Switzerland); Whitney Museum of American Art (New York, USA); The Stavros Niarchos Foundation Cultural Center (Athens, Greece) and Centro Botín (Santander, Spain) are known for cultural and artistic structures such as the Academy Museum of Motion Pictures (Los Angeles, USA). Renzo Piano, who was deemed worthy of the Pritzker Prize, defined as the most important award in the field of architecture in 1998, was also honored by many prestigious institutions and organizations.
No:1/1 Tophane İskele Caddesi 34433 İstanbul Türkiye
Tuesday10:00 - 18:00
Wednesday10:00 - 18:00
Thursday10:00 - 18:00
Friday10:00 - 20:00
Saturday10:00 - 18:00
Sunday10:00 - 18:00