Hippodrome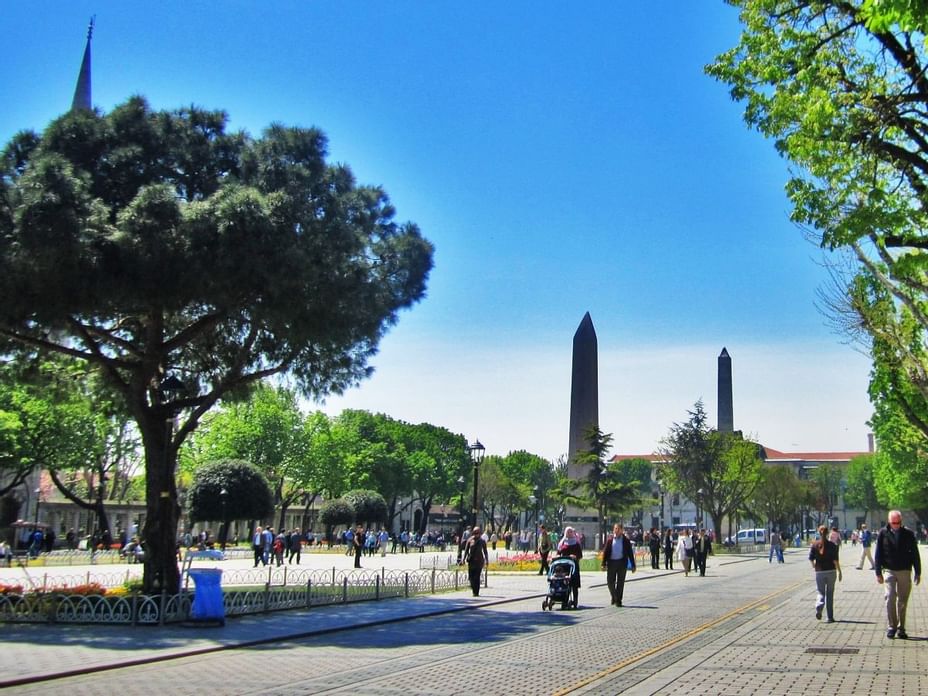 The ancient Hippodrome was begun by Septimus Severus in AD 203 and completed by Constantine the Great in AD 330. This was the centre of Byzantine public life and the scene of splendid games and chariot races but also factional conflicts.
Today there isn't much of the Hippodrome left to see except for a small section of the gallery walls on the southern side that seen clearly from Eresin Hotels Sultanahmet Terrace Mosaic Restaurant, but the At Meydanı (park) that now stands on the site is home to a variety of monuments.
On the northwest side is a fountain, presented to the Ottoman sultan by the German Emperor William II in 1898. Then, heading southwest are three ancient monuments: a 20 m high Egyptian obelisk (from Heliopolis); the Serpent Column brought here from Delphi by Constantine; and a built pillar of Stone 32 meters high.
Hippodrome is a few minutes' walk away from Eresin Hotels Sultanahmet.
No:2 Sultan Ahmet Parkı 34122 İstanbul Turkey