Romance Package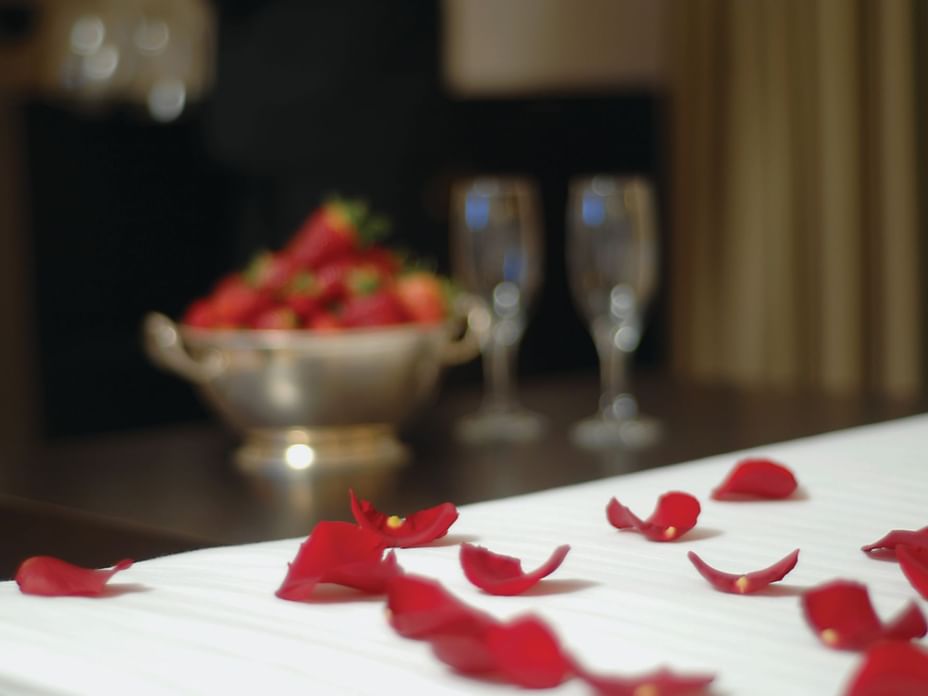 Romantic Holiday Opportunity in İstanbul!
Enjoy a romantic holiday specially prepared for you at Eresin Hotels. Thanks to our late check-out policy, you won't have to rush to enjoy our excellent breakfast buffet.
Available Facilities:
Eresin Hotels Topkapı | Book Now!
Buffet breakfast each morning
A bottle of local wine and a fruit basket for you to enjoy in your room
Four-course dinner for two (One evening during stay)
10% discount at food & beverage outlets
Wireless Internet in all areas and in the room
Use of fitness centre, sauna and indoor pool
Early check-in after 10:00 (subject to availability)
Late check-out until 15:00 (subject to availability)
Eresin Hotels Sultanahmet | Book Now!
Buffet breakfast each morning
A bottle of local wine and a fruit basket for you to enjoy in your room
Breakfast service in your room for one morning
Wireless Internet in all areas and in the room
Early check-in after 10:00 (subject to availability)
Late check-out until 15:00 (subject to availability)