Double Your Miles with Every Stay!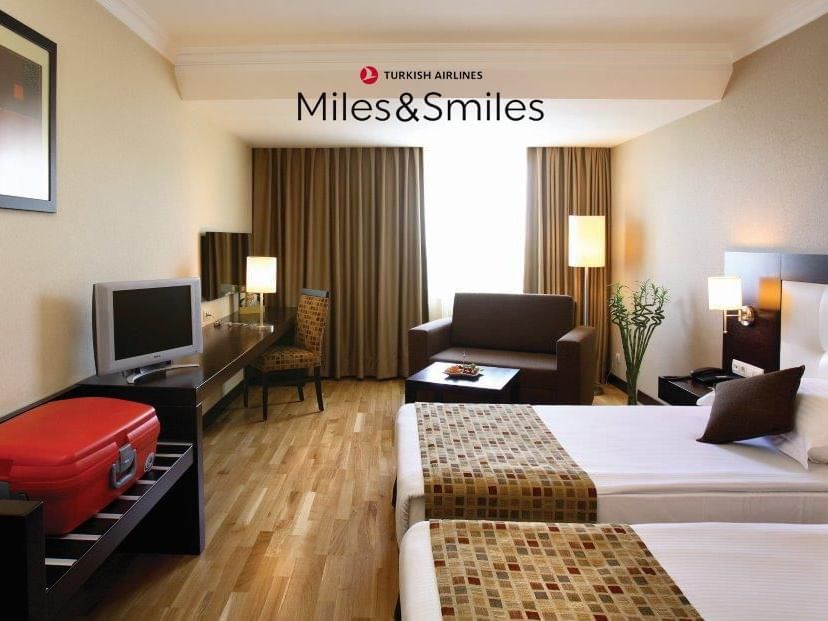 Stay at Eresin Hotels and double Your Miles with Every Stay!
Turn your travels into an extraordinary journey with our exclusive campaign! We're thrilled to announce our limited-time offer: double the miles for every stay until 25/12/2023, including at Eresin Hotels Topkapı and Eresin Hotels Sultanahmet. It's the perfect opportunity to enhance your rewards and unlock incredible benefits with Miles&Smiles!
Terms and Conditions:
Only published rates of accommodations are considered for mileage credit. Stays at special rates for travel agents, airline discounts, any special contracted rates and hourly/day use accommodations are not eligible.

2 fold Miles campaign will be applicable between 11th November – 25th December 2023, non cumulative with other discount.

Miles&Smiles members will be awarded 1000 Miles per stay to one or more consecutive nights. Long stays consisting of consecutive days are considered as one stay.

In case more than one Miles&Smiles member share a hotel room, only one member will earn Miles for the particular stay.

In order to benefit from 2 fold Miles campaign, you need to send an email for reservation prior to arrival date.

In order to earn Miles, you need to present your Miles&Smiles card during check-in at the hotel.

It may take a certain period of time for your hotel stay to be credited into your account. In case of any problems, please contact the hotel with your receipt.