Taksim Square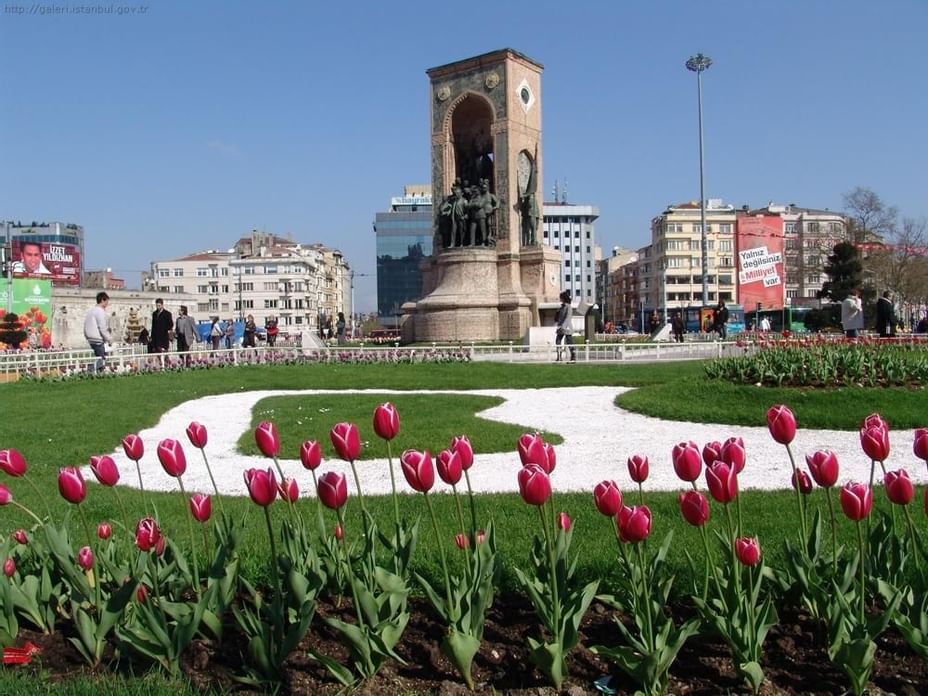 Taksim Square, the central transportation hub of Istanbul, is named after the Taksim (distribution point) constructed there in the late 1800s. Today it links the Kabataş funicular with the metro as well as many bus lines, and it leads to the bustling Istiklal street.
On the southern end of the square stands a large monument, the Istiklal Anıtı, which commemorates the legacy of Atatürk and the establishment of the modern Republic of Turkey. On the northern end of the square is the Atatürk Cultural Center.
There's Taksim Metro Station in the middle of the square. By walking just 2 minutes from Eresin Taxim & Premier.
8 Küçük Parmakkapı Sokak 34433 İstanbul Turkey