Istanbul Convention & Exhibition Centers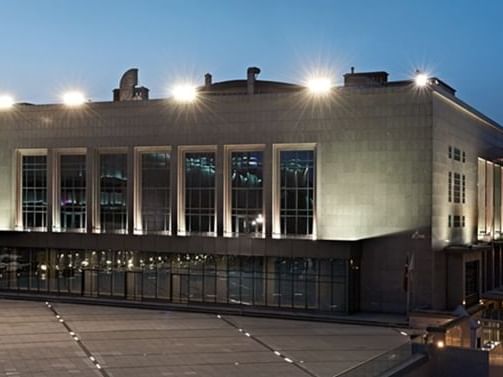 In the city center, The Congress Valley is within a walking distance of wide choices of hotels. The Congress Valley features 'Istanbul Congress Center' and the 'İstanbul Convention & Exhibition Centre' both offering a wide range of meeting facilities.
Opened with the World Bank – IMF Summit in 2009, the Istanbul Congress Centre covers more than 16.000 m2 (172.222 sq. ft.) of exhibition spaces featuring a 3705 person auditorium, 115 meeting rooms. The Istanbul Convention & Exhibition Centre, on the other hand, features a 2000 – person auditorium, numerous meeting rooms, and over 7000 m2 (75.347 sq. ft.) of exhibition space, and 27 multi-functional rooms. In the Golden Horn area Haliç Congress Center is another massive complex featuring a 3008 – person auditorium and other meeting spaces covering in total an area of 102.000 m² (1.097.919 sq. ft.) with 86.000 m² (925.696 sq. ft.) indoor spaces.
In addition, İstanbul offers several multi-purpose indoor sports arenas, theatres, cultural and show centers capable of hosting sports events as well as concerts, shows and mega-events. Same of convention&Exhibition Centers are nearly Eresin Taxim&Premier Hotel.İstanbul Convention & Exhibition center by walking just 5 minutes and Haliç Congress center by public transportation just 15 minutes from Eresin Taxim&Premier.
3 Darülbedai Caddesi 34367 İstanbul Turkey