Hagia Triada Greek Orthodox Church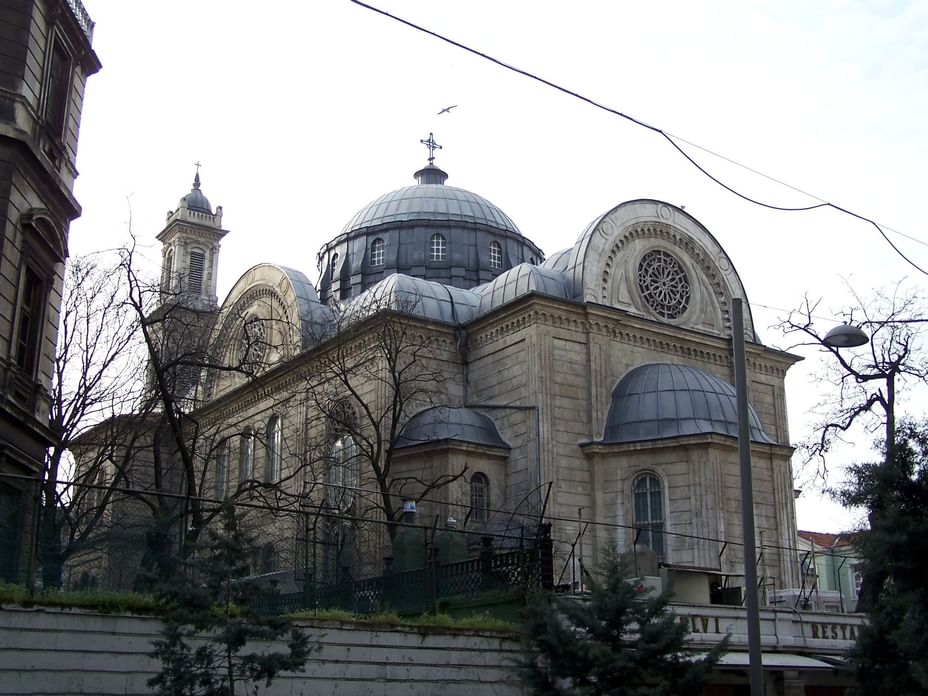 The building was erected in 1880 and it is considered the largest Greek Orthodox shrine in Istanbul nowadays. It is still in use by the Greek Community. The church is located in Beyoğlu district, near Taksim Square. The property where the Church stands used to be the site of a Greek Orthodox cemetery and hospital. This was demolished in order to build the Church.
The construction works began on 13 August 1876 and were completed on 14 September 1880. The Church was built in neo-baroque style with elements of Basilica, with the unusual features of a large dome, twin bell towers, and a neo-gothic facade.
Katip Çelebi Mah., 34433 Beyoğlu/İstanbul, Turkey 34433 İstanbul Turkey